Online video slots are the most clicked games at online casinos. Composed of reels, pay lines and symbols, they are very simple to use; every player can easily learn the rules in order to start his gaming experience. Online video slots often provide so-called jackpots, very high prizes reaching as much as 100,000 credits.
Video guide of the slot machine
Difference between online video slots, slot machines and Vlt (videolottery)
Extremely popular at online casinos, online video slots have been a turning point for online gambling industry. In fact, they account for a large portion of the overall turnover in gambling market.
However, we must distinguish between online video slot, slot machine and Videolottery:
Online video slots - They are provided by online casinos or betting websites. Well rendered graphics, sound effects and gaming modalities developed by international softwares listed on the Stockholm Stock Exchange will make the player believe he is playing at a classic Vlt or Slot Machine.
Slot Machine - More popular than Vlt, slot machines can be found not only at classic casinos, but also in coffee bars and tobacco shops.
Unlike Vlt:

they don't have a Touch Screen system, but traditional buttons or handles. The player must pull down the handles in order to activate the slot reels.
only one game is available
real money winnings, no tickets available
payout is smaller than at Vlt
the gaming operations between the slot machine and the players are recorded on a motherboard built inside the slot machine, that's why slot machines may be easily manipulated in order to alter payouts (pay-out limits are established under the Gaming Act).

Vlt, or Videolottery - They can be found only at land-based casinos or law-abiding classic arcade rooms complying with the following national laws: only persons who have attained the age of majority may enter a casino, the casino must be approved by state monopoly of the games, authorized by Public Security and provided with surveillance system.

Unlike classic slot machines, videolotteries allow the player to choose among different games and bet real money, tickets or credit cards (prepaid cards included). When the player wins, Vlt provides a "ticket" that can be changed into real money. Operations between Vlt and player are connected with a central reporting and monitoring system controlled by State Monopolies.
Video slots are very intuitive games and offer a wide choice of different themes and options: classic video slots, modern slots, movie, cartoon, comic-themed slots and so on. Players will not be disappointed.
How online video slots work
Three are the most important elements in an online video slot: reels, pay lines and symbols.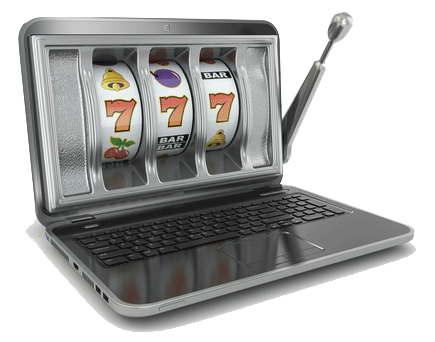 The slot reels are columns showing different symbols. Paylines are all the possible combinations that may be activated or deactivated (adding or subtracting credits to the bets). There are 3 and 5 reel slots, with dozens of different paylines. However, unlike past years, the combinations formed on the paylines can be of any geometrical shape: horizontal, pyramid-shaped, rhomboid-shaped, etc. As far as regards symbols , plenty of different items are available.
At the beginning of each spin, the player sets a number of credits wagered per line (within the maximum and minimum bet limits); a higher number of credits usually activates more paylines. The player sets his bet amount, hits the spin reel button and waits until reels stop. When he gets a winning combination, the prize value will be determined by the type of combination. A particular device, The Random Number Generator (RNG), guarantees random combinations.
Autoplay option
Autoplay is another important option provided by many online slots; the player can set up a specific amount of games and let the slot machine play itself. The player can leave his pc or notebook while the slot machine automatically starts the selected game rounds: 10,20,50,100 up to 1000 consecutive hands! The player can stop "Autoplay" at anytime.
Bet levels and coin value
Many video slots allow the player to adjust level and coin value. Level options may range from 1 to 10. The higher the level, the bigger the total amount (coin value is not altered). Let's make an example (please watch the video tutorial at your right).
Example of bet on 20-line "Robin Hood" video slot:
selects the minimum coin value ( 0,01 euro cents)
the software will automatically multiply the minimum value for the number of paylines. Therefore, a minimum value of 0,01€ x 20 paylines = 0,20€.
Levels may vary from 1 to 10. If we choose level 2, our credit amount will raise from 0,20€ to 0,40€; if we choose level 3, our credit amount will raise up to 0,60; if we choose level 4, our credit amount will be 0,80 and so on.
Special symbols and jackpots
In detail, online video slots provide wild and scatter symbols.

As shown in the left image "The Incredible Hulk" 50-line slot" created by Playtech software, the wild symbol can replace any other symbol. Wild symbols have the same effect that a joker has in a card game. Substituted to another symbol , the wild symbol may help generate winning combinations.

The wild symbol can't replace scatter symbol , a special item that triggers free spins, multipliers or bonus games. (the left image shows "Pixies of the Forest" 99-line slot created by I.g.t software).
Many modern online video slots provide one or more jackpots: a jackpot is a tempting prize that will be unlocked randomly or when the player gets specific combinations, Much appreciated are progressive jackpots; a progressive jackpot is a prize money whose value increases a small amount each game. Progressive jackpots may reach hundreds of thousands of credits.